Recommendations
Schooling for Life is very grateful to all the people who support us. Each and everyone of you contributes to a better future of young people in need of support. Together, we can improve the future prospects of Sierra Leonean youth!
We can never have enough supporters; the more people who become involved in our mission, the bigger the difference we can make.
Do you want to know how you can help? Click here to find out.
James Gubb
James Gubb: Volunteer Trainer in Time Management, Youth skills development expert.
"I came to Sierra Leone in 2015 with my wife's work and was introduced to Schooling for Life by a mutual friend. Having worked closely with unemployed young people in the UK for some years, I was immediately interested in the inspiring work SfL does providing opportunity to young people. What impressed me the most was that the programme is focused not just on academic performance, or even performance in vocational occupations, but also on employability skills; the 'soft' skills that enable you to excel in work and in life, such as good communication, effective time management and resilience.
I was privileged to volunteer for SfL for four months, writing and teaching a curriculum on time management for their first cohort of students. It was a brilliant and deeply humbling experience, witnessing at first-hand the enthusiasm and dedication of the students to learn and apply the skills being taught; which I always sought to impart in a way that was very practical and relevant to their everyday lives and challenges. It is too easy in the UK to take education for granted; what was so refreshing about the students at SfL was that they did not, and wanted to get every last benefit from SfL that they could. I would wholeheartedly recommend the experience… and Sjierly reliably informs me they are still employing the techniques to this day!"
Babah Tarawally
Babah Tarawally: Sierra Leonean columnist for OneWorld, a magazine that focuses on International development and relations. Furthermore, Babah is a novelist and journalist with 7 years experience in executing development programmes in Africa.
"I am endorsing the Schooling for Life foundation because I believe in education as the engine for development. Education is power, get the power and be free.
In the struggle against unemployment, poverty and inequality the Schooling for Life foundation underlines the importance of the development of human capital, by providing vocational education and scholarships for youths in Sierra Leone. By doing so, I believe Schooling for Life will provide a structural solution to both the lack of trained personnel on the labour market and to the large number of unemployed young people in Sierra Leone. This, I believe, will help the youths not only in Sierra Leone but it will help them be able to face the challenges of the global world."
Bahram Sadeghi
Bahram Sadeghi: TV-director and writer of "Why Are You So Poor?", a book about the causes of poverty in the poorest country in the world (at the time of writing), Sierra Leone.
"I guess it was in 2011 when I heard Sjierly talk about the project she was trying to build up in Sierra Leone. I remember being struck by the simplicity and the concreteness behind the general idea of Schooling of Life. But then I thought: Young, white Dutch girl with a plan that's too ambitious. We will see… I was wrong with my skepticism. Because in March 2013, I found myself acting as the master of ceremony during the launch of Schooling for Life in Amsterdam, The Netherlands! So, dear Sjierly and all the volunteers of Schooling for Life: keep going with the wonderful work you are doing."
Linda-Mae Short
Linda-Mae Short: Sierra Leonean business developer and management consultant in Sierra Leone.
Spanning over ten years of experience between Hitachi, Shell, and Complinet, Linda-Mae built extensive experience in the design and deployment of business solutions.
In the past two years back in Sierra Leone, Linda-Mae focused on developing a change management programme that builds capacity of the local workforce. Together with consulting partners, Linda-Mae developed a holistic approach to the problem, creating a transformational model consisting of mindset change workshops, basic skills training embedded with sector specific requirements as the foundation for further vocation or academic training.
In that light, Linda-Mae feels that Schooling for Life offers a unique solution to the years of 'hopelessness' experienced by the youth of Sierra Leone today. "In a challenging environment where the traditional ways of mentoring and education have been torn by war and conflict, it is refreshing to see the comprehensive needs of the youth being addressed. Where previously talented youths missed out on education due to a lack of funds or access to institutions, they are now raised outside of the family structure and provided a space to nurture the social skills and mentors who encourage the next generation to dream."
"Without a vision there is no desire to move forward, without leadership there is no growth, without mentors there are more mistakes to be learned, without support we are unable to stand and with more organisations like Schooling for Life; we can dare a nation of youths to be counted, empowered and self-sufficient."
World Child Fund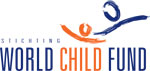 "World Child Foundation Fund was established in 2007. Our focus is on small-scale projects around the world that deal with the wellbeing of children and adolescents in the field of a.o. education and training, health, and entrepreneurship. World Child Fund prefers projects that combine financial aid with the transfer of knowledge and experience.
Schooling for Life answers all these purposes: the project supports adolescents in the field of education and the support is provided through a combination of financial means and knowledge transfer: Sjierly will personally manage the project on site. For us, this was one of the decisive criteria to fund this project. But also the extensive research Sjierly has done, preceding her decision to move to Sierra Leone to start this project, was of great importance to us. We, therefore, happily decided to help Schooling for Life make this project a success. World Child Fund will cover part of the expenses made for Harm to come to Sierra Leone for the first period to train the local trainers."