Get in action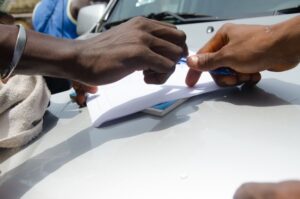 Do you want to raise money for Schooling for Life? Good news! It is possible to make your own unique fundraising story. You can decide on how you want to raise the money. Whether it's running a marathon or giving up your favorite luxury for a week or quit smoking, get extra motivated by raising money for Schooling for Life.

Are you ready to start fundraising for Schooling for Life? Do it your way. It's very easy:
Create your own page on JustGiving in less than 5 minutes. Tell people what you are doing to raise your money and why you have chosen Schooling for Life as the foundation that you are supporting. Make it personal with a story, photos, and perhaps even a video.
Share your project with your friends and acquaintances when you see them or when you talk with them, or share it through social media. We recommend you use the tools that JustGiving offers.
Raise money for Schooling for Life. You don't have to collect the money yourself. People donate to JustGiving through your page and JustGiving transfers 95% of donations to Schooling for Life within days.
So what kind of projects could you be thinking of? Maybe you want to challenge yourself and run your first 5km, or maybe you would like to take it a step further and run a (half) marathon! But of course, it doesn't have to be as active as that, you can also hold a baking competition and have yourself sponsored for every muffin you sell. Or maybe, you want to dare your friends that you can stop smoking, and have both you and us benefit from the situation. Anything goes! Would you like to discuss your idea with us or contact us with any other question? Please send an email to info@schoolingforlife.net or use our contact form.